Every Church service begins with a time of worshipping and God with singing and praise. Disciples with musical gifts to play instruments and sing, and that has established a testimony of faithfulness to the Lord find an opportunity to get involved with this ministry.
Nursery
Ages Newborn through 5 years
Our dedicated nursery staff promises to provide a safe, nurturing environment for your child. Your children will be ministered to in a specific way that will engage their hearts and minds as they learn about the teachings of Jesus. Arts and crafts, lessons, videos and games are all tools that are applied in class.
Nursery is available during all three worship services
Children's Church
AGES 6 through 12 years
Each class is designed to teach children the fundamentals of the Bible and how to implement these teachings in their every day lives. Class routine includes worship service, Bible
reenactment scenes, puppet ministry, games and activities. You can drop your children off ten minutes prior to the start of Sunday morning worship services.
Sundays at 11:00AM | Located in the Front Building
Youth Ministry
AGES 13 THROUGH 19 YEARS
Our Youth Ministry provides an atmosphere that welcomes every teen from ages 13-19. As our youth get older and discover the hardships of life; it's important that they learn how to make positive decisions and influences during this stage of their lives. Many of our youth are in band and drama ministry and they participate in our Teen Bible Studies, but mostly they like to fellowship!
Adult Sunday School
Sundays at 9:45am
Join us as we learn about the Bible in various series designed to motivate and encourage you on a personal level.
Participate in open floor discussions on our Sunday School series with other adults seeking to grow in faith.
Current Series: "Faith To Change Your World"
Home Group Bible Studies
Bible Studies are held on Fridays throughout the month. Families and friends gather together from house to house across Austin for a time of bible study and fellowship. Check out the Events Page for all current Home Group dates
Our clubhouse facility is open from 6:30 am through the morning hours Monday through Friday to begin the day with prayer. There is also an upstairs prayer room within our sanctuary that is open one hour before Sunday School and one hour before the worship services held each Sunday and Wednesday night.
Acts 1:14 These all continued with one accord in prayer and supplication, with the women and Mary the mother of Jesus, and with His brothers.
Colossians 4:2 Continue earnestly in prayer, being vigilant in it with thanksgiving;
Choose to Change Ministry
Faith-Based AA/NA Meetings. Held on Sunday Mornings beginning at 8:45 am in the Clubhouse. If you are required to attend AA/NA meetings, contact us via email or phone to enroll for classes. You can find freedom from substance addiction through faith and a personal relationship with Jesus Christ!
The Edge Live Music & Drama Ministry
Discipleship
The Edge Music & Drama Ministry is an outreach ministry and a place of opportunity to get involved. But its never about talent alone. Its about development of character through learning to work together for the cause of reaching the lost with musical, drama, testimonial expression, and Altar Call development.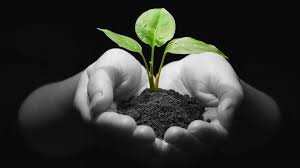 These classes are done seasonally on Friday nights. Fundamentals of the Christian Faith covered in a casual setting followed by a time of fellowship and refreshments. The course will generally complete with 8-10 meetings within three months span.